Donations being accepted for Home Suite Hope's Sleep in Your Car fundraiser
Aug 22, 2018 Oakville Beaver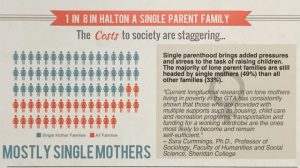 No one should have to sleep in their car.
That's what Home Suite Hope is trying to prevent/eliminate with the return of their fall fundraiser — Sleep in Your Car.
The Halton-based charity is now accepting donations on behalf of participants who — on Sept. 29 — will be locked in five vehicles until $25,000 per car is raised to set them free.
Those taking part include:
• Christie Henderson and the Henderson Heroes from Henderson Partners LLP
• Janet Morrison, president and vice chancellor of Sheridan College. She will be accompanied by three Sheridan Musical Theatre students.
• Daniel Ridsdale and Nabeel Rahman, community development specialists with the Town of Oakville
• Sara Cumming, professor of sociology at Sheridan College and program director at Home Suite Hope
• Peter Kolisnyk, Home Suite Hope former board chair, who previously slept seven full days in his car to raise awareness and funds for Halton's homeless moms.
An online fundraising campaign is now underway with each participant competing to raise funds to get out of their vehicle first. The campaign will finish on Sept. 29 at Oakville Infinity, where a live auctioneer will raise the final funds needed to unlock the cars.
Proceeds will go toward housing, education, support and training for the community's most vulnerable lone-parent families. Each $2,000 raised houses and feeds a family for an entire month.
"The Sleep in Your Car campaign truly highlights community; and specifically a community coming together to show support for our neighbours who struggle, who are homeless, who live in shelters, on someone's couch, or even in their car," said Home Suite Hope president/CEO Britta Martini-Miles.
To view each participant's fundraising campaign and to make a donation, visit www.homesuitehope.org and click on Events/Sleep In Your Car 2018.