Introducing the Henderson Partners Scholarship Fund's first two recipients: Samuel Squires and Christiane Harrikissoon. We created the fund as a way to help young people in our community who do not have the resources to support their studies, especially those who share our values and passion in their pursuit of a career in accounting, business or entrepreneurship. This year, we granted two $1500 awards.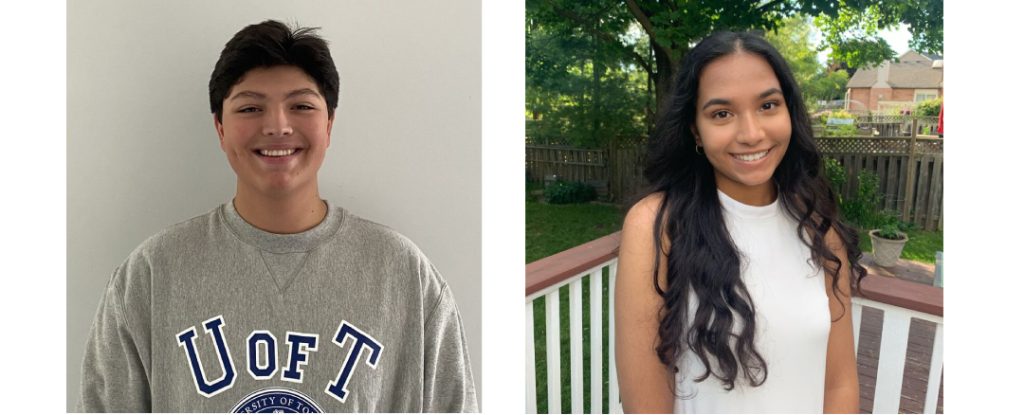 Here are a few words from the two winning students:
Hey everyone! My name is Samuel Squires, an undergrad student studying business at The University of Toronto Mississauga. Six years ago, I moved to Oakville, where I've met a lot of amazing people. I love anything to do with cars, sports, and spending time with family or friends. It is an honour to win the 2021 Henderson Partners Scholarship as it will help pay for my studies while I earn a Bachelor's Degree in Business Administration!
Hello, my name is Christiane and I am a second-year business student at Wilfrid Laurier University. I am very passionate about my studies and my community. After experiencing my first year online, I realized that the real-world physical connection with others is what made me fall in love with business. Through this scholarship, I was able to experience learning and networking in person. This award was a great help to me in not only funding my studies but empowering me to pursue a career in business whether that be within Human Resources, Marketing or Entrepreneurship. I am extremely appreciative of Henderson Partners LLP and this award as I know it will only push me further in life. Thank you again!